Dry Suction Bench - Orizon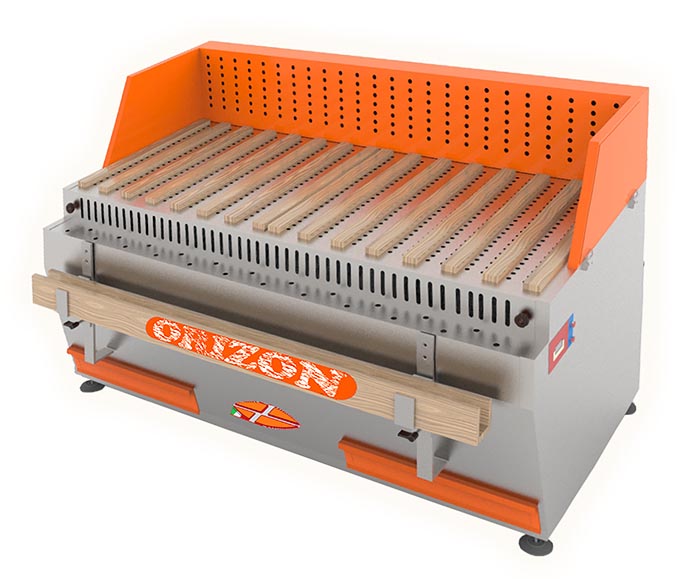 The bench of this type is indicated for the suction and removal of dust produced by sanding. It is made of folded galvanized metal sheet. The main feature of this bench is the dust filtration through pleated antistatic aluminised polyester cartridges. Dust reduction of 99%. The bench is equipped with a manual cleaning system of the cartridges with jets of compressed air and external, aspirating and foldable panels (standard). The powders are deposited in 2 removable drawers. The outgoing air is further filtered by means of acrylic fiber cells. The bench is equipped with a front support (optional) for vertical sanding of small plates.
Details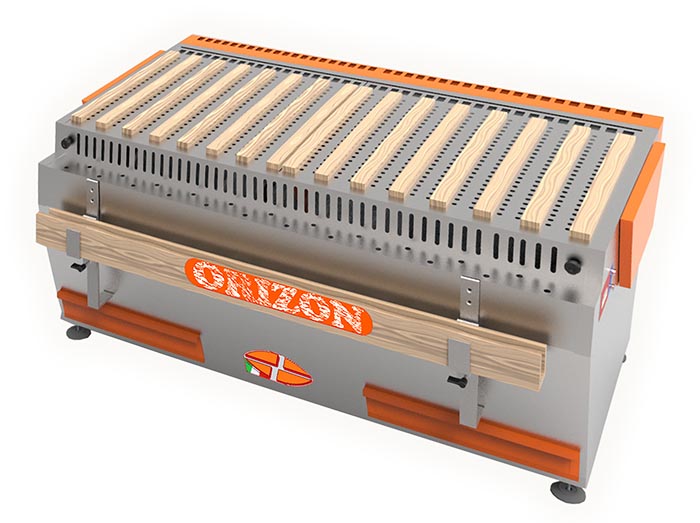 Optionals
Front support for sanding small slabs
---
Technical Data

ITEM
MOD.
192171
ORIZON 2M
m3/h 5.400
200x128x123
2,2
400
The technical data herein mentioned are non-binding. They are for your guidance, only.
NUOVA MONDIAL MEC reserves the right to modify the technical features of the machines without prior notice.