Manta INOX Keramik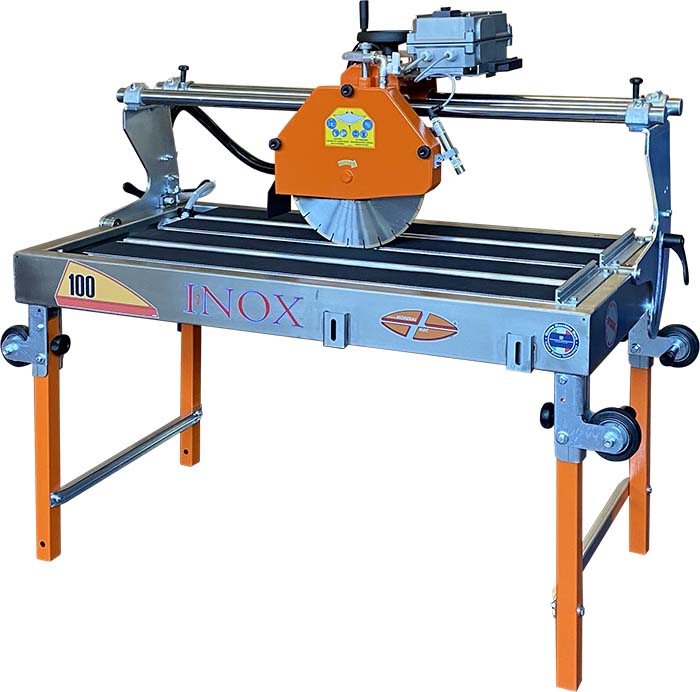 Base in stainless steel; chromed and hardened cutting head scroll bars, manual head advancement by means of a handle, vertical movement of the head by handwheel, inclination of the head at 45 °, folding legs, stabilizing bars. Adjustment of the number of revolutions of the diamond disc for a better performance based on the diameter of the disc and the materials to be cut. Particularly suitable for cutting new ceramic materials.
Accessories
Pump
Diagonal square
Battery laser pointer
Transport handles and wheels
Set of servicing wrenches
Optionals
Diamond cutting blade
Long diagonal square
Side stop
Wheels to move the machine
---
Technical Data

ITEM
MOD.
120296
MANTA INOX 100 KERAMIK
350 - 25,4
1200/4200
2,2-230*
1000
135
110
157x66x77
111
120294
MANTA INOX 120 KERAMIK
350 - 25,4
1200/4200
2,2-230*
1200
135
110
177x66x85
125
120297
MANTA INOX 150 KERAMIK
350 - 25,4
1200/4200
2,2-230*
1500
135
110
197x66x77
171
* Disc motor speed adjustment
The technical data here in mentioned are non-binding. They are for your guidance, only. NUOVA MONDIAL MEC reserves the right to modify the technical features of the machines without prior notice.