Pantera 2T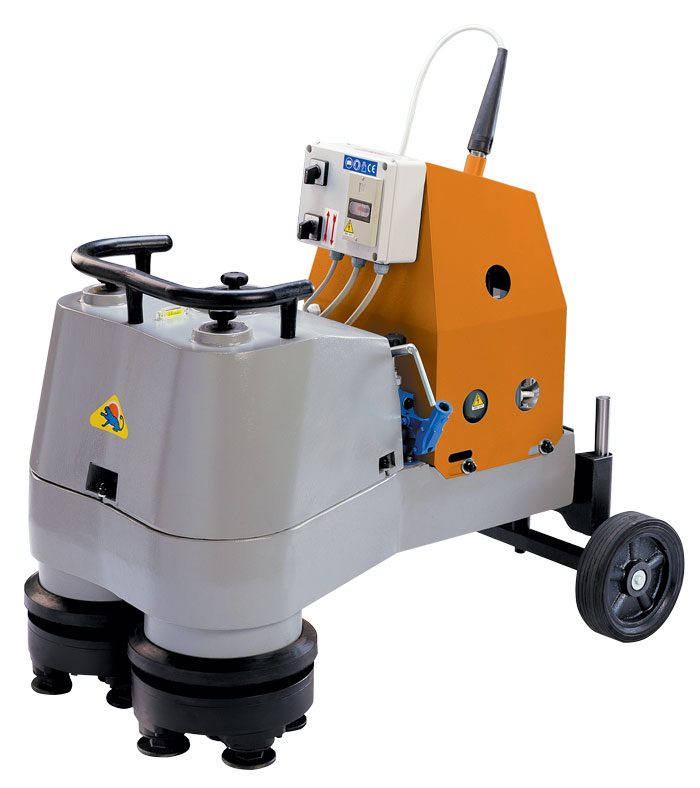 Double-head grinding and Polishing Machine for Marble, Granite and hard stones fitting either traditional abrasive stones or diamond tools. Aluminium base frame, it is the only one equipped with an electric leveller, for back wheels and with an hydraulic jack with third wheel for a fast and easy replacement of the stones. Water tank in painted aluminium; clockwise and counter clockwise motor revolution.
Accessories
2 Planetary heads with 4 satellites for granite
8 Quick connections Ø 100
2 Base plates for marble
2 Splash guards
Rubber spatula
Set of servicing wrenches
Optionals
Abrasive stones
Polishing tools
---
Technical Data

ITEM
MOD.
110000
PANTERA 2T
330
7.5 - 400
65
118x68x88
310
The technical data here in mentioned are non-binding. They are for your guidance, only.
NUOVA MONDIAL MEC reserves the right to modify the technical features of the machines without prior notice.