Scorpione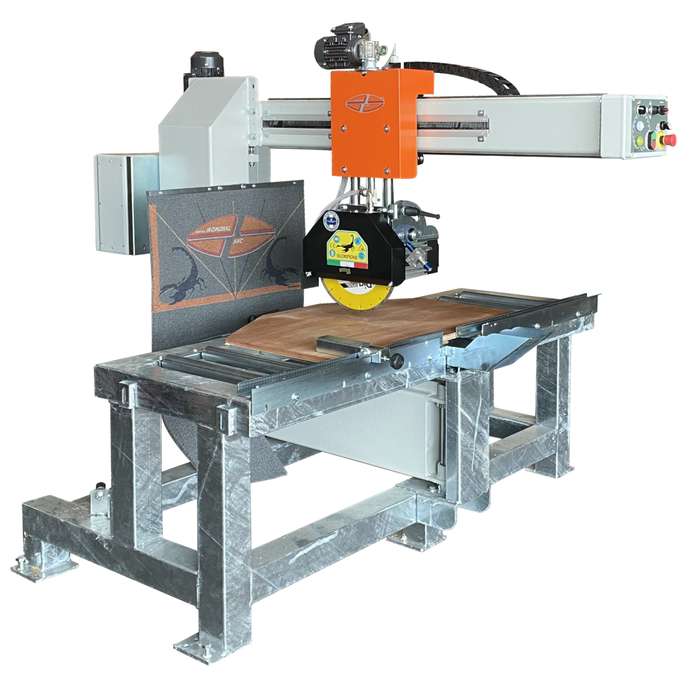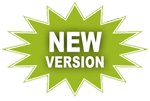 Scorpione is a squaring for cutting slab of marble and granite into elements of reduced length or prederminated. The work roller is equipped with stop for cutting the pieces to the extent desired. The cutting unit, slides on special guides wedge milled steel, along the cutting axis, while the vertical axis slides on chromed shafts and ground of large diameter. Two models available: manual or automatic.
Accessories
Stop
2 Roller side tables
Battery laser pointer
Set of servicing wrenches
Optionals
Drilling Unit
Cutting blade
---
Technical Data

ITEM
MOD.
122002
SCORPIONE BASIC MONOFASE
350 - 25,4
2800
185x133x187
400
122000
SCORPIONE BASIC
350 - 30
2800
185x133x187
440
122003
SCORPIONE SA MONOFASE
350 - 25,4
2800
185x133x187
440
122004
SCORPIONE SA
350 - 30
2800
185x133x187
450
122011
SCORPIONE SA TRIFASE
350 - 30
1400
185x133x187
450
* Voltage and Power upon Request.
The technical data herein mentioned are non-binding. They are for your guidance, only.
NUOVA MONDIAL MEC reserves the right to modify the technical features of the machines without prior notice.