Slab Pix Full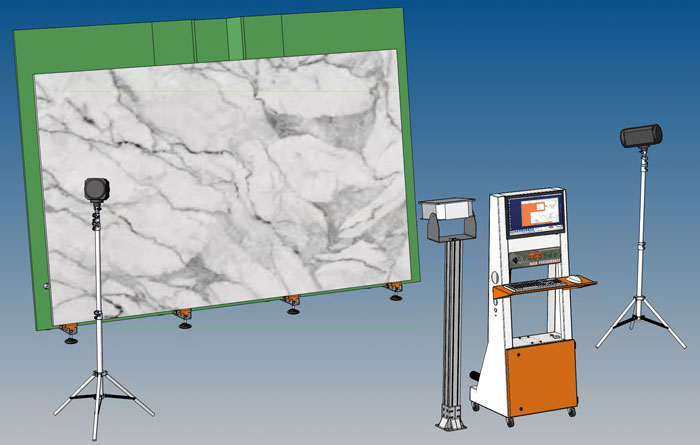 "Imagine"
Imagine being able to prepare your job while the machine is cutting another one. Imagine preparing a virtual warehouse of the slabs in your warehouse. Imagine how much time you could save.
With our Slab Pix this is possible; combining it with our Cam And Go with camera module, we have a complete solution for all jobs where the import of a DXF le is required, or for particular jobs where it is necessary to photograph a plate.
Ref. 250001 SLAB PIX FULL
Full version of:
• Frame support slabs.
• 2 spot- ligth to illuminate the scene.
• SLR camera with ground-anchored support, protection box, power supply and special USB cable.
• PC totem complete with mini PC with motitor, mouse
keyboard.
• Cam & Go software for DXF import and creation of ISO files.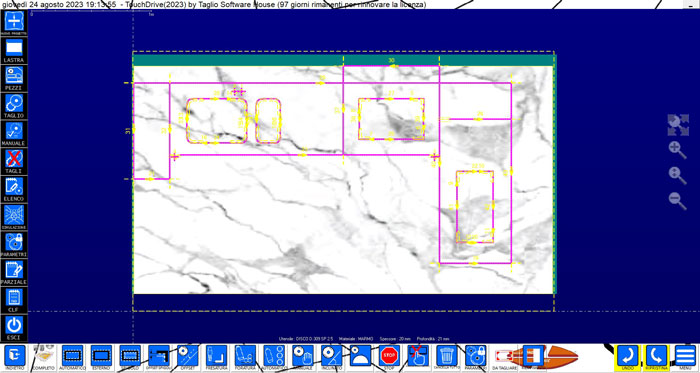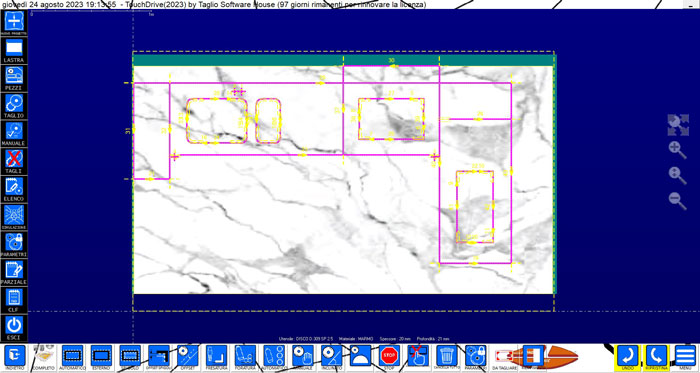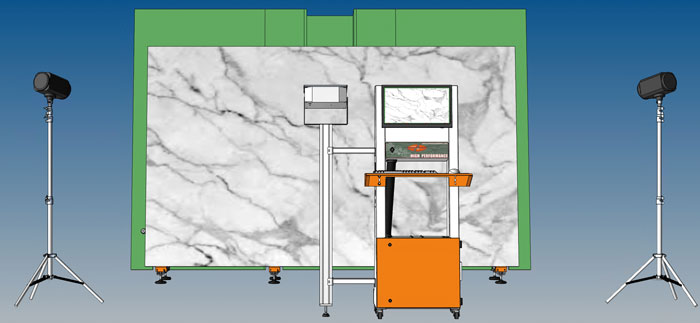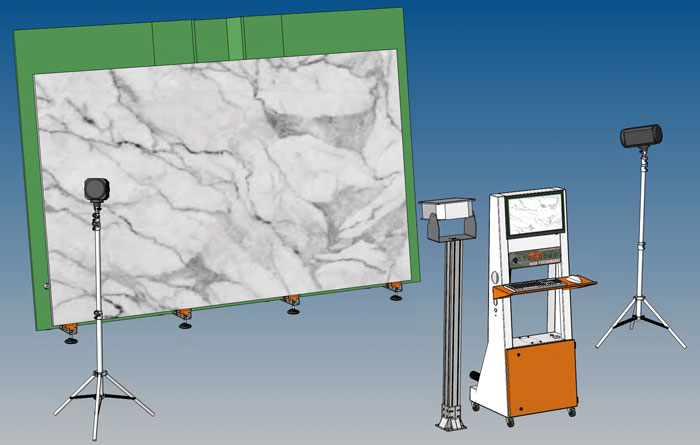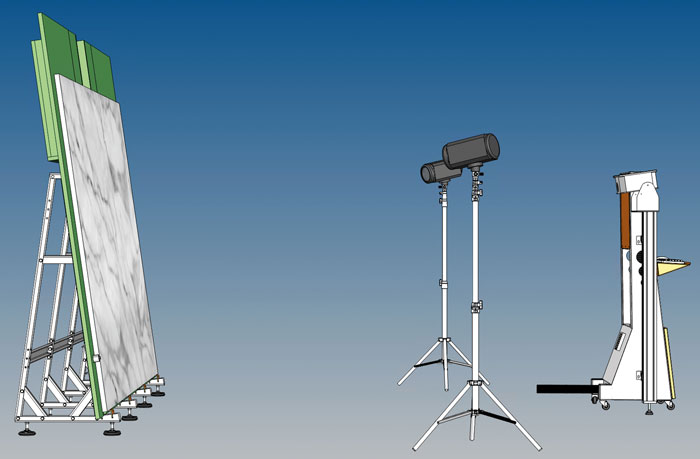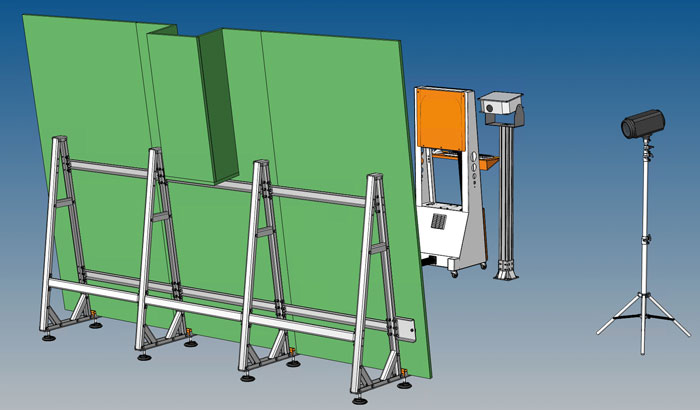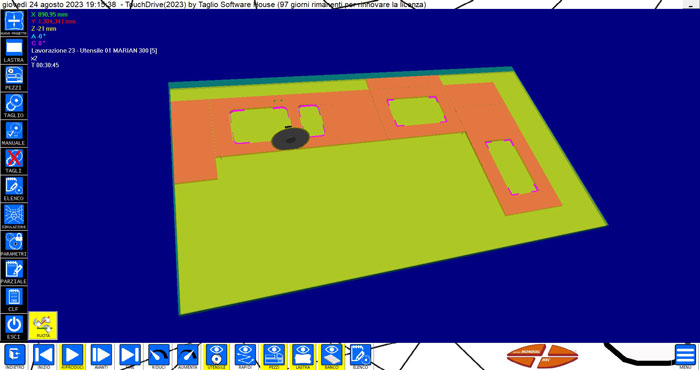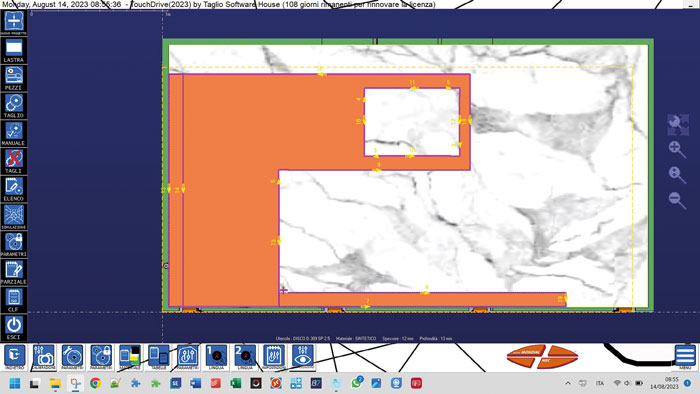 ---
Technical Data
ITEM
250001
* Available in 4 versions
The technical data herein mentioned are non-binding. They are for your guidance, only.
NUOVA MONDIAL MEC reserves the right to modify the technical features of the machines without prior notice.