Dry Suction Cabin - Uragan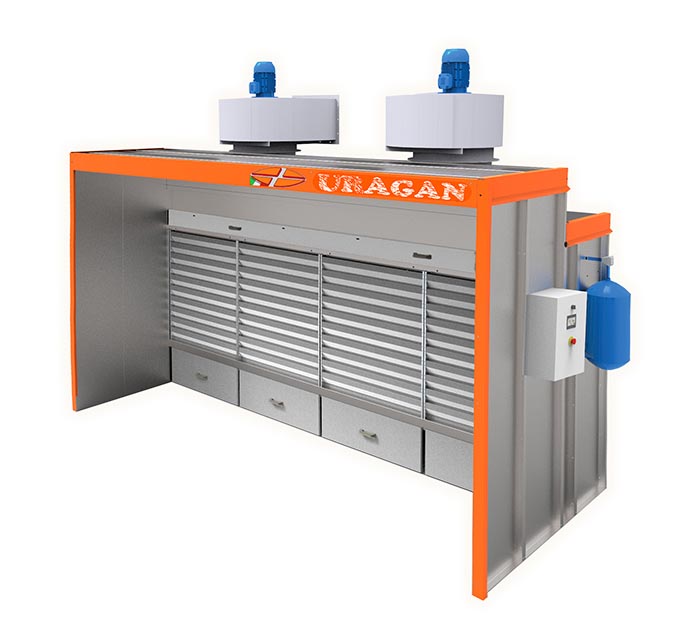 The cabin of this type is indicated for the suction and removal of dust produced by sanding. It is made of press-bent galvanized sheet. The main feature of this cabin is the dust filtration by pleated polyester cartridges (the 4-meter version has 6 cartridges, while the 3-meter version has 5 cartridges). Dust reduction of 99%. Thanks to the inverter it is possible to modulate the suction power directly from a 4.6'' touch screen panel. This cabin is equipped with an automatic cartridge cleaning system with compressed air jets and lighting of the work area. The powders are deposited in removable drawers.
Details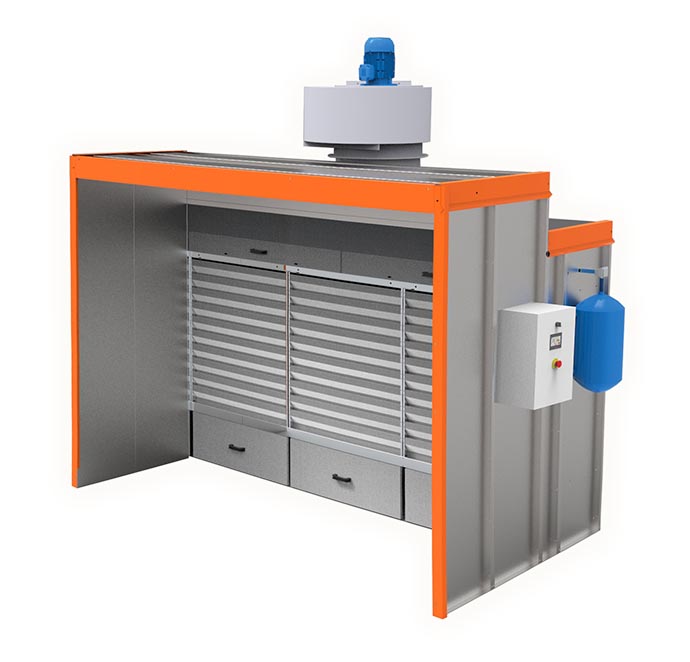 ---
Technical Data

ITEM
MOD.
192168
URAGAN 4M
m3/h 15.600
435x180x330
2 x 2,2
400
192167
URAGAN 3M
m3/h 10.500
335x180x330
4
400
192181
URAGAN 2M
m3/h 7.800
235x180x225
2,2
400
* Other lengths on request
The technical data herein mentioned are non-binding. They are for your guidance, only.
NUOVA MONDIAL MEC reserves the right to modify the technical features of the machines without prior notice.