Ventosa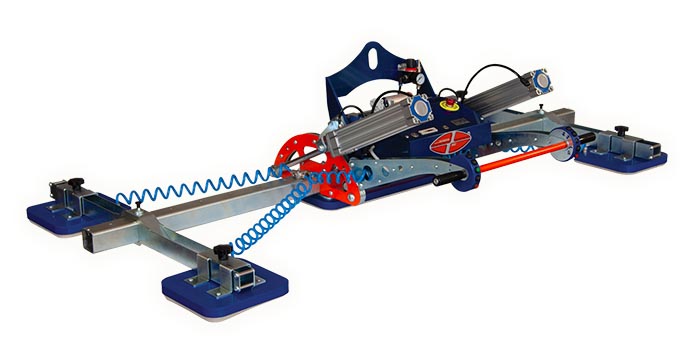 The lowest vacuum lifter in its category. This type of vacuum is created for lifting specific materials such as natural and synthetic stone slabs. The assisted (pneumatic) tilting system allows to lift slabs with a minimum effort. Model with 5 total plates, one at the centre and 4 on the sides. The position of the 4 side plates is adjustable and allows to lift both slabs and semi-finished products. Central plate: 500x200mm. Side plates: 250x250mm.
Optionals
Keypad kit (Cod. 190141)
---
Technical Data

ITEM
MOD.
190140*
VENTOSA 5/500 RP
500 Kg
1000 - 1930 mm
* Other versions on request
The technical data herein mentioned are non-binding. They are for your guidance, only.
NUOVA MONDIAL MEC reserves the right to modify the technical features of the machines without prior notice.