Gru a bandiera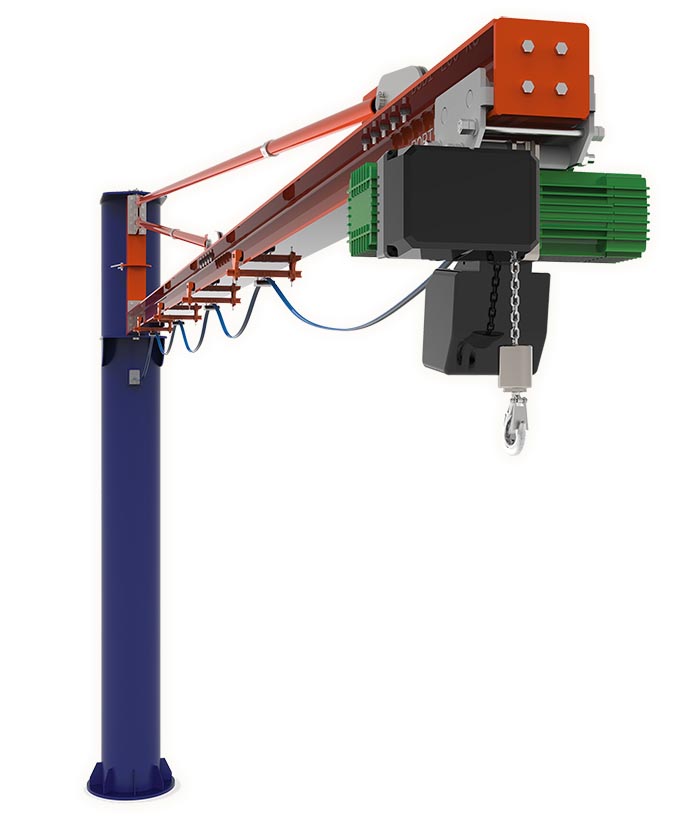 The crane with a tie-rod beam arm (column series) is equipped with a rotating arm (270 ° rotation) on ball bearings, arm rotation limitation system, hoist trolley and parking brake. Possibility of customizing the height, range, reach and type of crane based on customer needs.
Details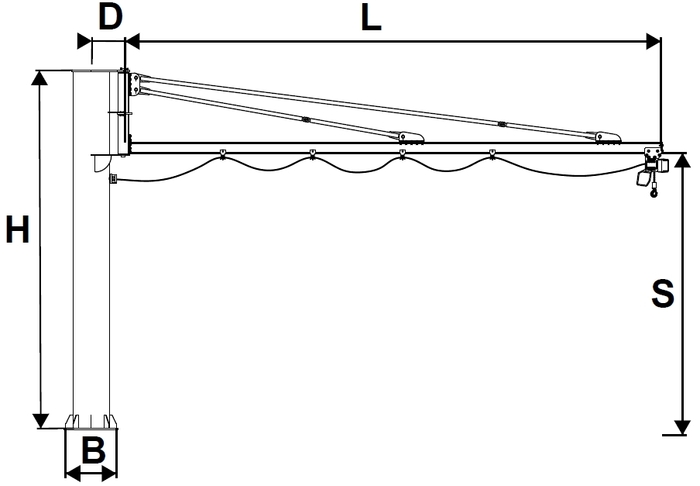 Optionals
Remote control (Keypad)
---
Technical Data

ITEM
MOD.
190149
CRANE (COLUMN SERIES)
500 Kg
6 M
4 M
The technical data herein mentioned are non-binding. They are for your guidance, only.
NUOVA MONDIAL MEC reserves the right to modify the technical features of the machines without prior notice.